Helmet Diving - ₱ 1,300
Helmet diving is a unique diving system, it provides an opportunity to observe the underwater world at shallow depth without certification. Underwater photos are available for an additional ₱ 1,000.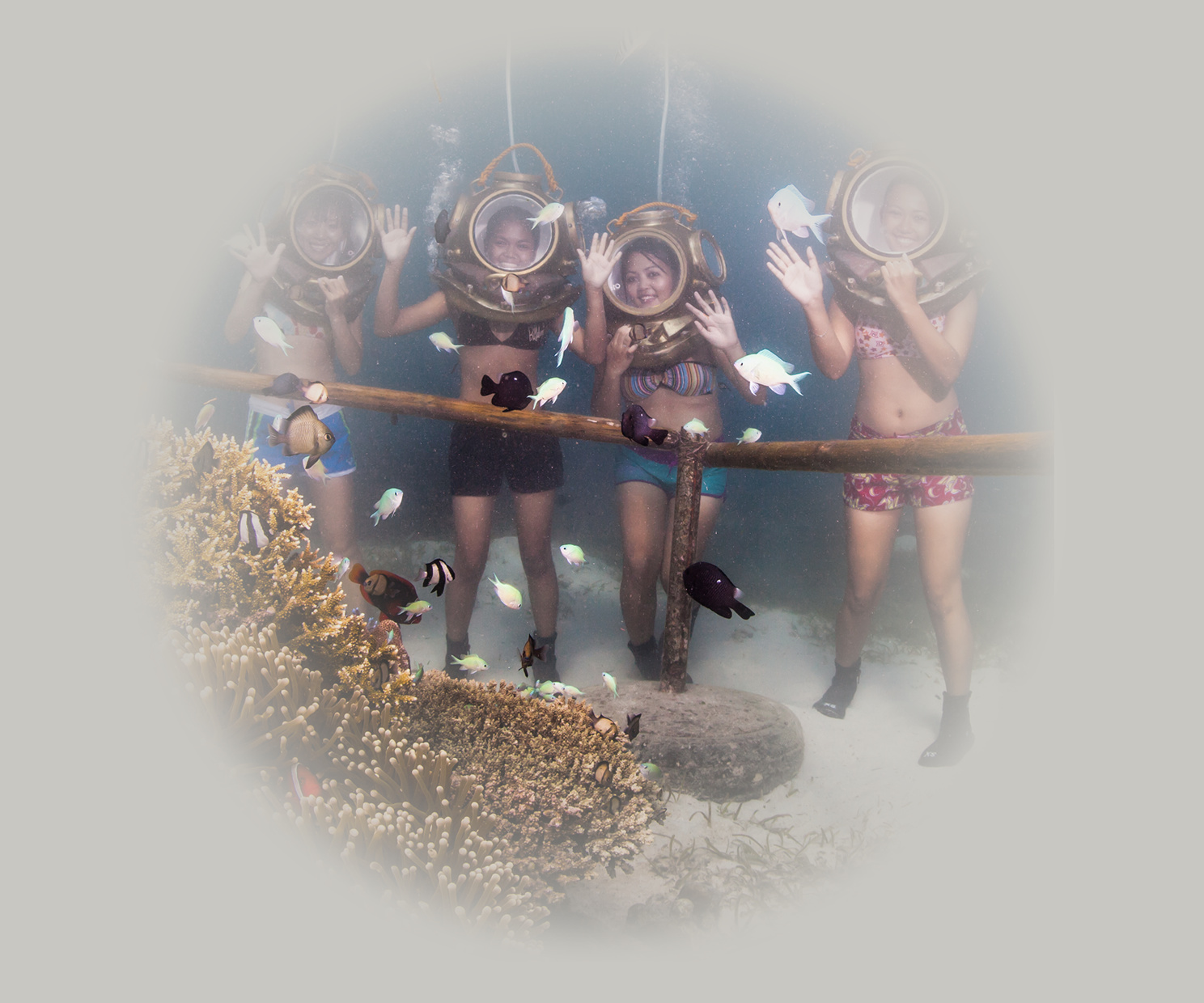 a seatrek adventure with captain
nemo !!
Minimum size requirement:
4 feet tall
12" shoulder width
Prerequisites:
None
Minimum pax:
2
Duration:
1 hour (± 15m. ride)
Lunch:
Not included
Start time:
Upon request*
Pick-up time:
Upon request*
* Please inquire for start and pick-up times. The activity is subject to availability.
Download our programs
Standard PDF Document